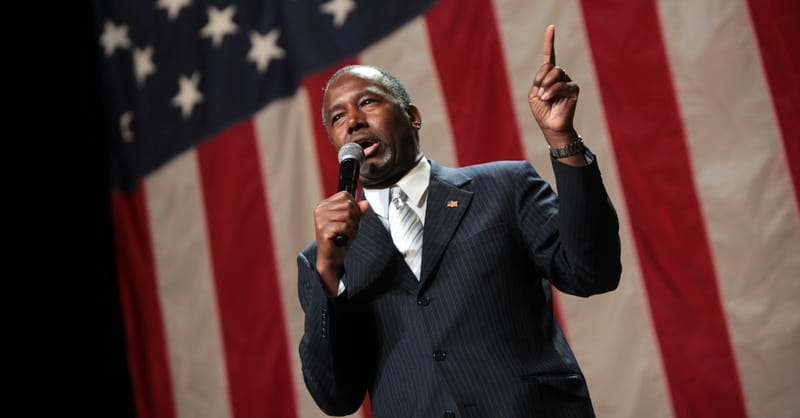 ---
Former Republican presidential candidate Ben Carson has officially 
given his endorsement
 to Republican presidential candidate Donald Trump.
CNN reports that news of Carson's endorsement came on Thursday, with Trump mentioning Carson's endorsement in the GOP debate.
Carson gave his official endorsement today (Friday), stating, "He's actually a very intelligent man who cares deeply about America."
There's two different Donald Trumps," Carson added, speaking at a press conference at the Mar-a-Lago club in Palm Beach, FL. "There's the one you see on stage and the one that's very cerebral, sits there and considers things very carefully."
Carson said that, like himself, Trump wants "the voice of the people to be heard."
Although Trump and Carson had disagreements during their campaigns, Carson said that they "buried the hatchet. We moved on because it's not about me. It's not about Mr. Trump. This is about America."
Carson said he prayed about his decision to endorse Trump and believes he is the right man for the presidency.
Trump stated that he is glad to have Carson's support. "Having his support, really, it just adds total credence to what I'm trying to do and to what we're all trying to do."