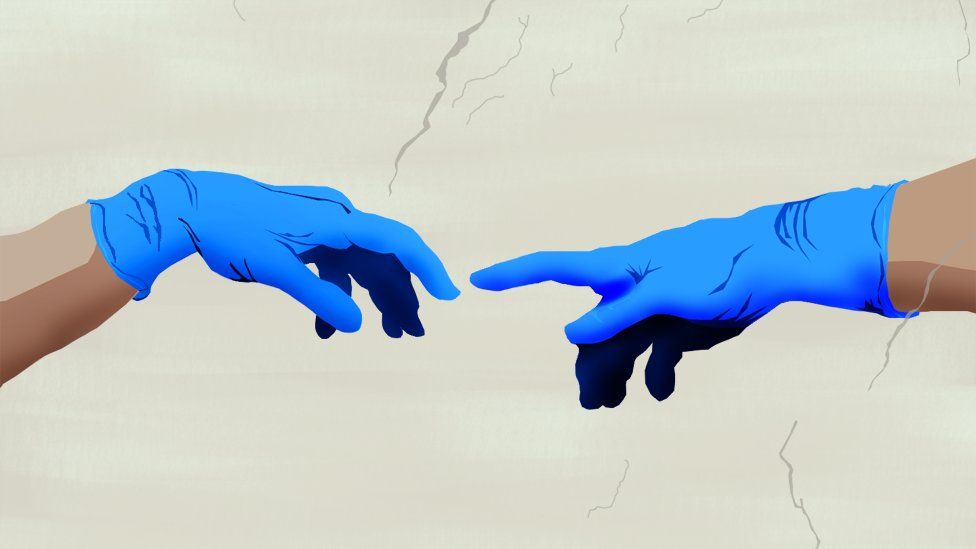 Around the world, humans are struggling to ignore thousands of years of bio-social convention and avoid touching another. Shaking hands might be one of the hardest customs to lose in the post-pandemic world but there are alternatives, writes James Jeffrey.
The humble handshake spans the mundane to the potent, ranging from a simple greeting between strangers who will never meet again, to the sealing of billion-dollar deals between business titans.
There are various ideas about the origin of the handshake. It may have originated in ancient Greece as a symbol of peace between two people by showing that neither person was carrying a weapon. Or the shaking gesture of the handshake may have started in Medieval Europe, when knights would shake the hand of others in an attempt to shake loose any hidden weapons.
The Quakers are credited with popularising the handshake after they deemed it to be more egalitarian than bowing.
The handshake is a "literal gesture of human connectedness," a symbol of how humans have evolved to be deeply social, tactile-orientated animals, says Cristine Legare, a psychology professor at the University of Texas at Austin.
With a history tracing back thousands of years, the handshake may be too entrenched to be easily halted.
"The fact we went for the elbow bump as an alternative shows how important touch is – we didn't want to lose that physical connecting," says Prof Legare.
That biological drive to touch and be touched is found in other animals as well. In the 1960s American psychologist Harry Harlow demonstrated how vital touch and affection was for the development of young rhesus monkeys.